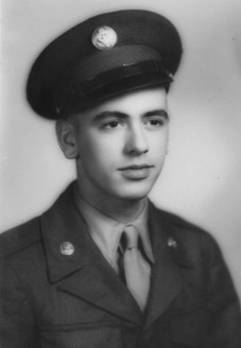 Lafayette M. McCormick
McDonough County, Illinois, Born May 27, 1927
Corporal, U.S. Army Service Number 55001672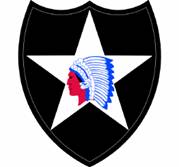 Killed in Action Died February 12, 1951 in Korea. Corporal McCormick was a member of the 38th Infantry Regiment, 2nd Infantry Division. He was Killed in Action while fighting the enemy in South Korea on February 12, 1951. Corporal McCormick was awarded the Purple Heart, the Combat Infantryman's Badge, the Korean Service Medal, the United Nations Service Medal, the National Defense Service Medal, the Korean Presidential Unit Citation and the Republic of Korea War Service Medal.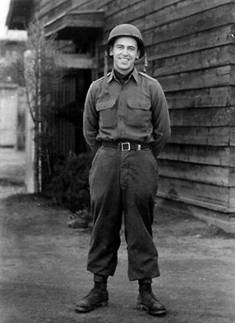 With the outbreak of hostilities in Korea during the summer of 1950, the 2d Infantry Division was quickly alerted for movement to the Far East Command. The division arrived in Korea, via Pusan on July 23, becoming the first unit to reach Korea directly from the United States. Initially employed piecemeal, the entire division was committed as a unit on August 24, 1950, relieving the 24th Infantry Division at the Naktong River Line. The first big test came when the North Koreans struck in a desperate human wave attack on the night of August 31. In the 16-day battle that followed, the divisionís clerks, bandsmen, technical and supply personnel joined in the fight to defend against the attackers.
Shortly thereafter, the 2ID was the first unit to break out of the Pusan Perimeter and they led the Eighth Army drive to the Manchurian Border. Now within fifty miles of the Manchurian border when Chinese forces entered the fight, soldiers of the 2d Infantry Division were given the mission of protecting the rear and right flank of the Eighth Army as it retired to the South. Fighting around Kunu-ri cost the division nearly one third of its strength, but was ten times more costly to the enemy and the way was kept open. The Chinese winter offensive was finally blunted by the 2d Infantry Division on January 31 at Wonju. Taking up the offensive in a two-prong attack in February 1951, the Division repulsed a powerful Chinese counter-offensive in the epic battles of Chipyong-ni and Wonju. The United Nations front was saved and the general offensive continued.