Problems in Problem Solving:
Psychological Models of Creative Problem Solving
By Rodney V. McCormick, Ph.D.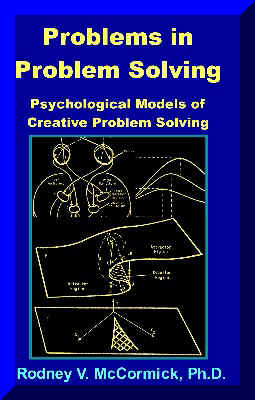 This book reviews the metaphors used by various researchers of cognition and problem solving in their attempt to understand these processes, and to identify both the common underlying pattern of these theories and the unifying metaphor of the metaphor making process known as creative problem solving. Components of Wallas' theory on problem solving along with Piaget's theory, several information processing theories, Neo-Piagetian, factor-analytic, neuropsychological concepts and also "Catastrophe Theory" have been integrated, with redundancies being noted, into a theory to understand creative problem solving processes.
Available on Amazon.com